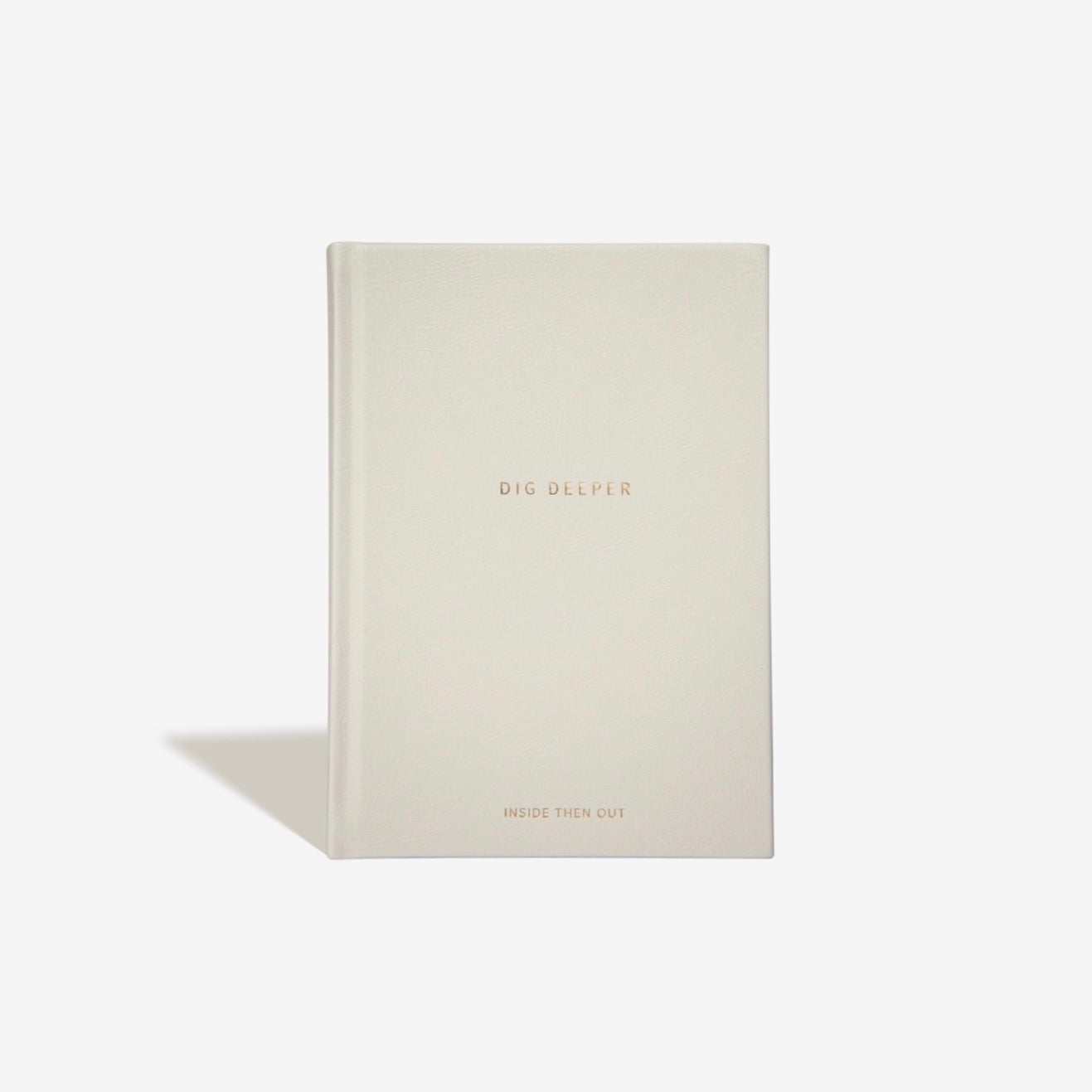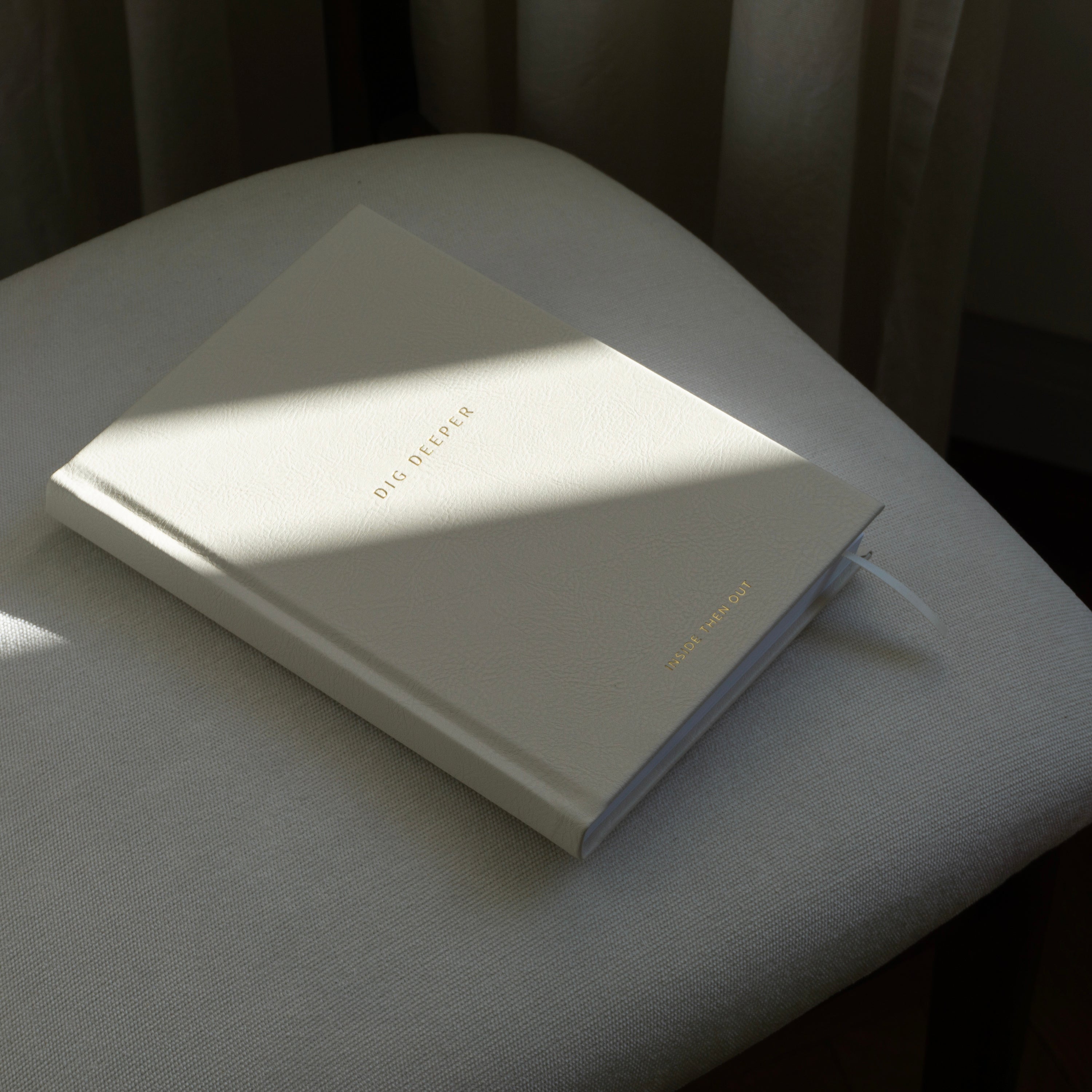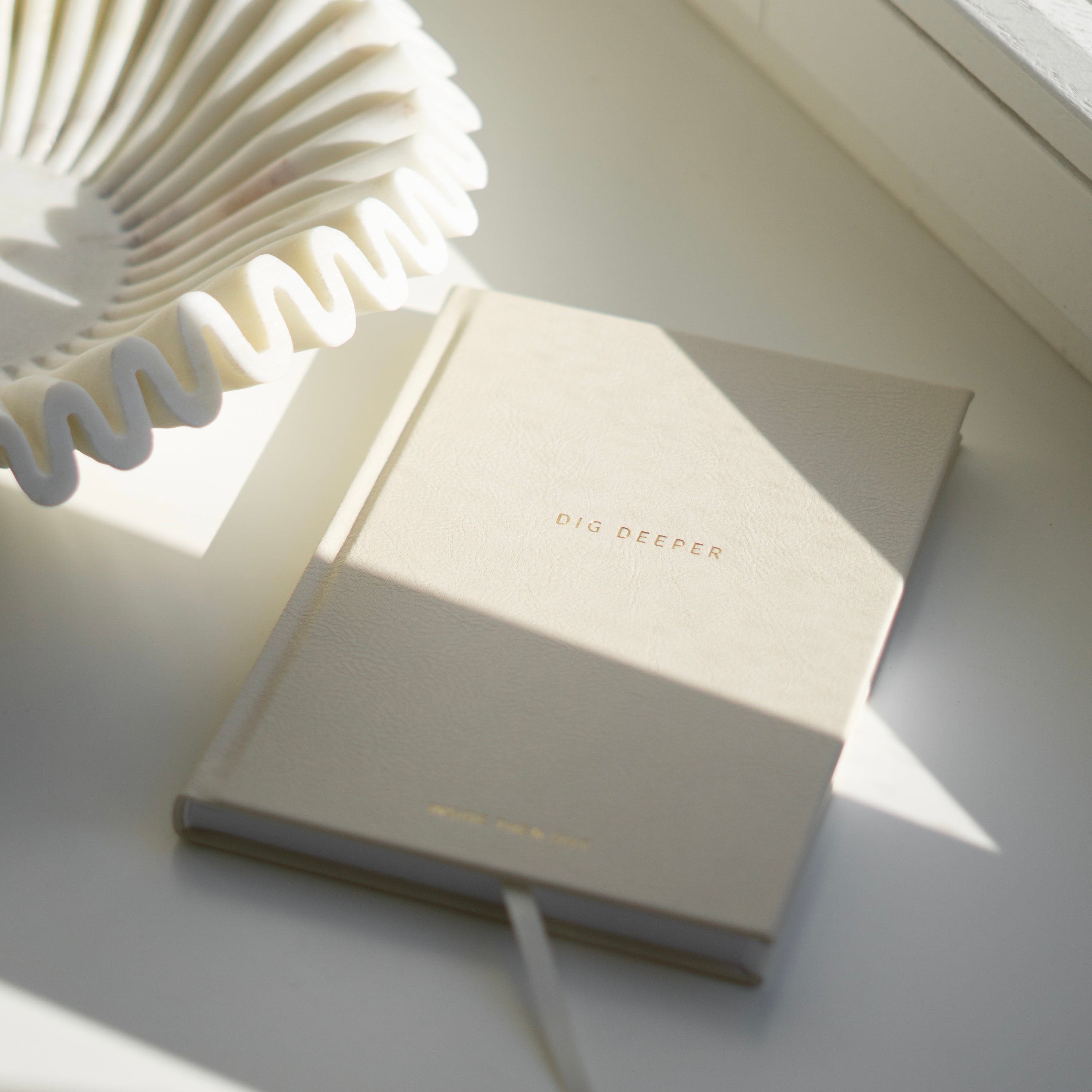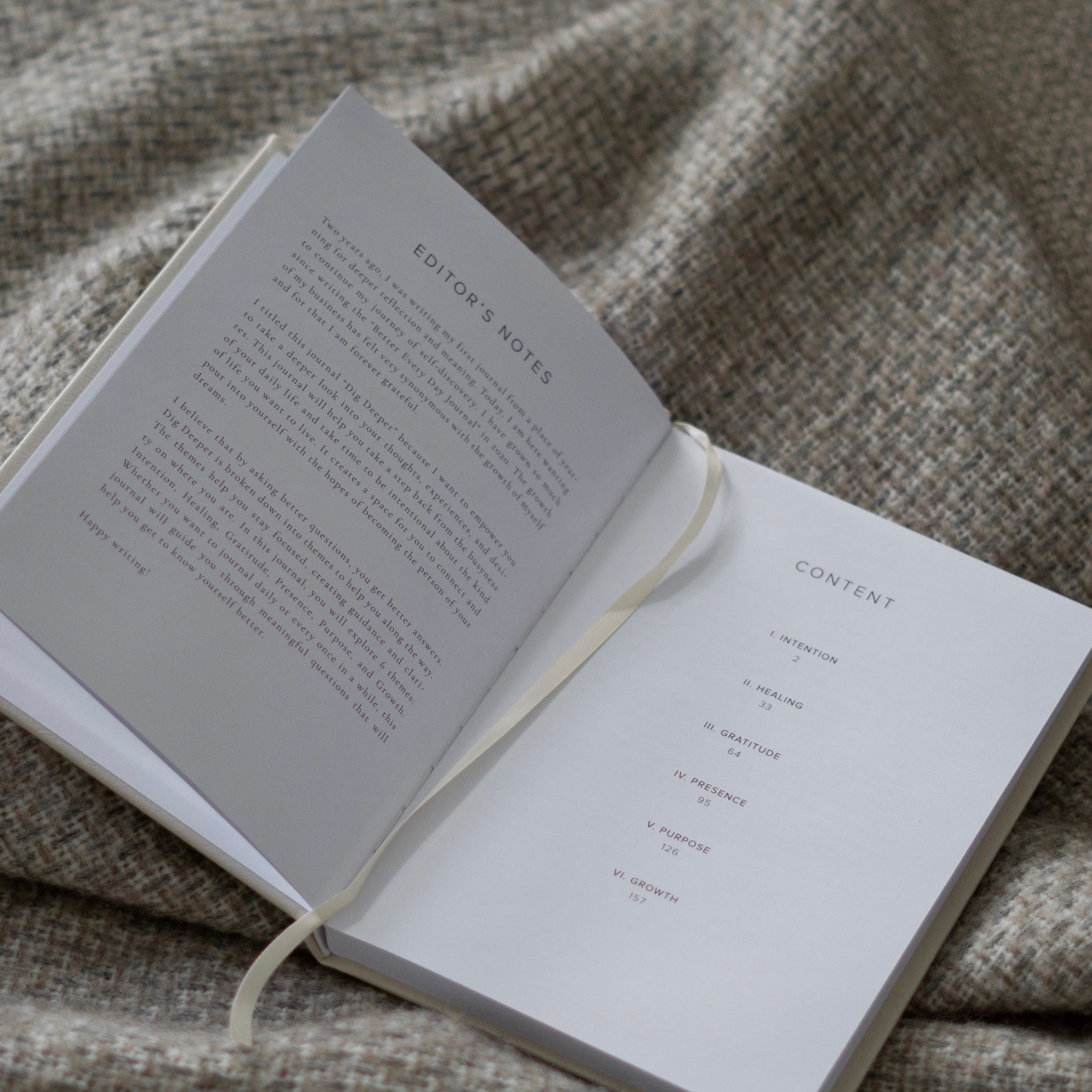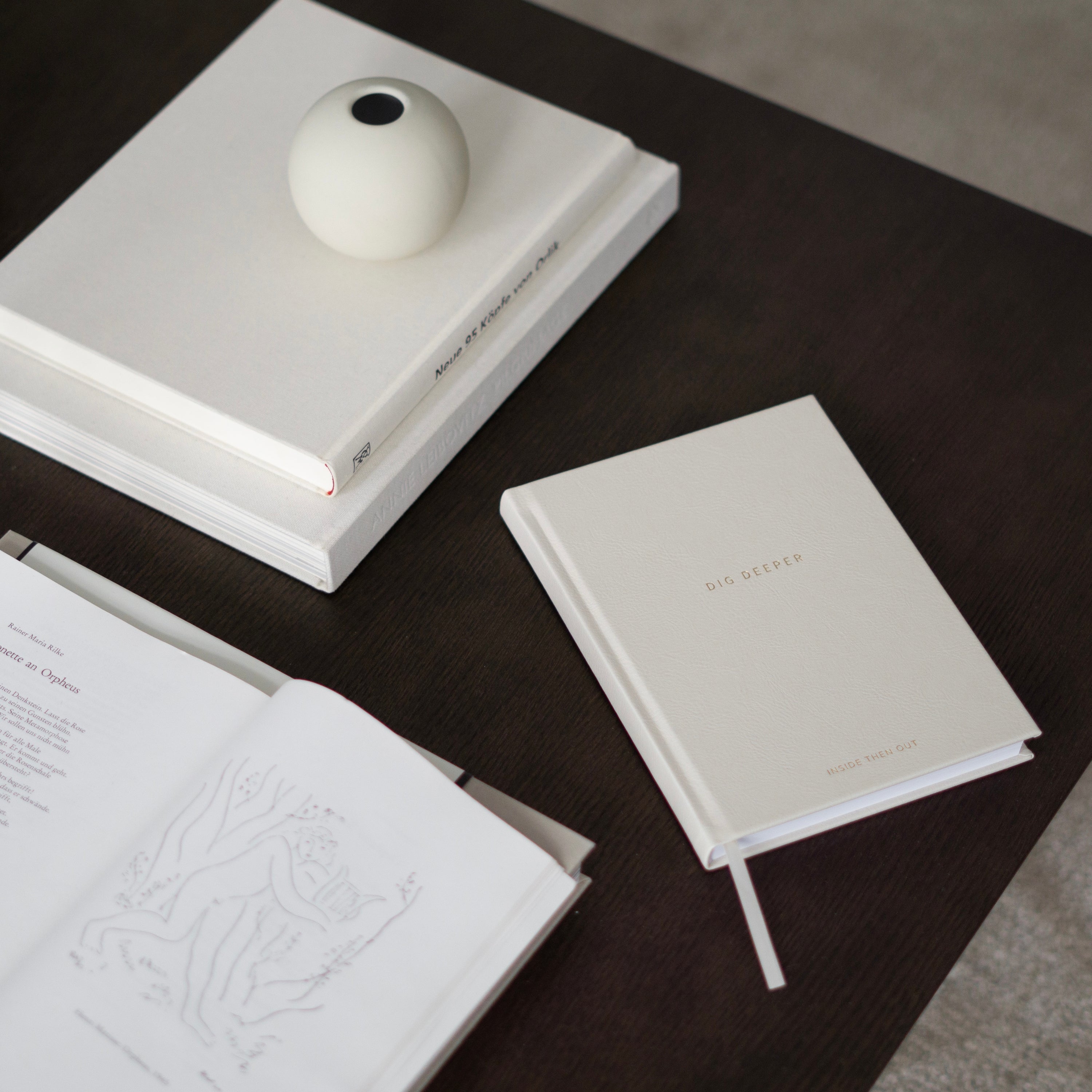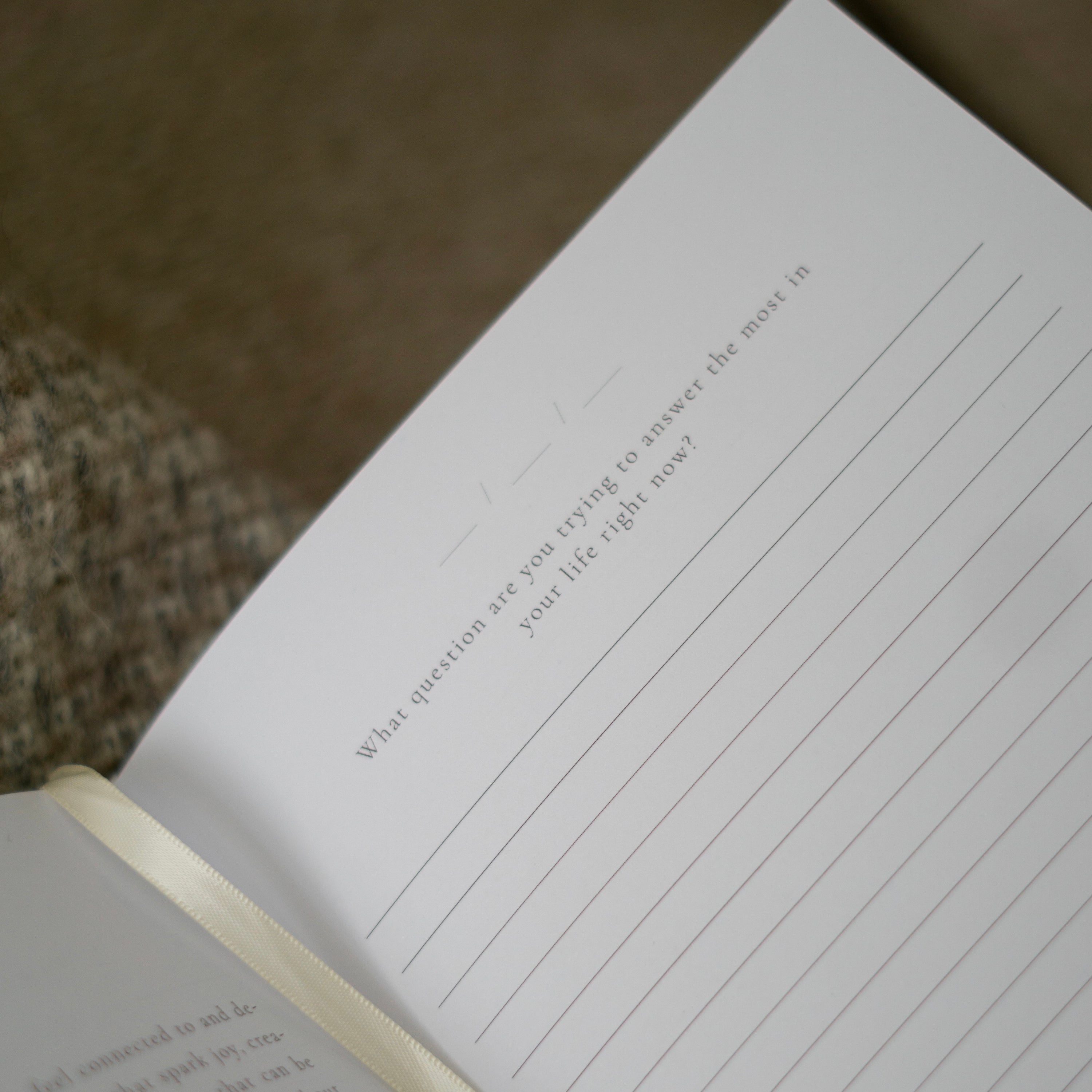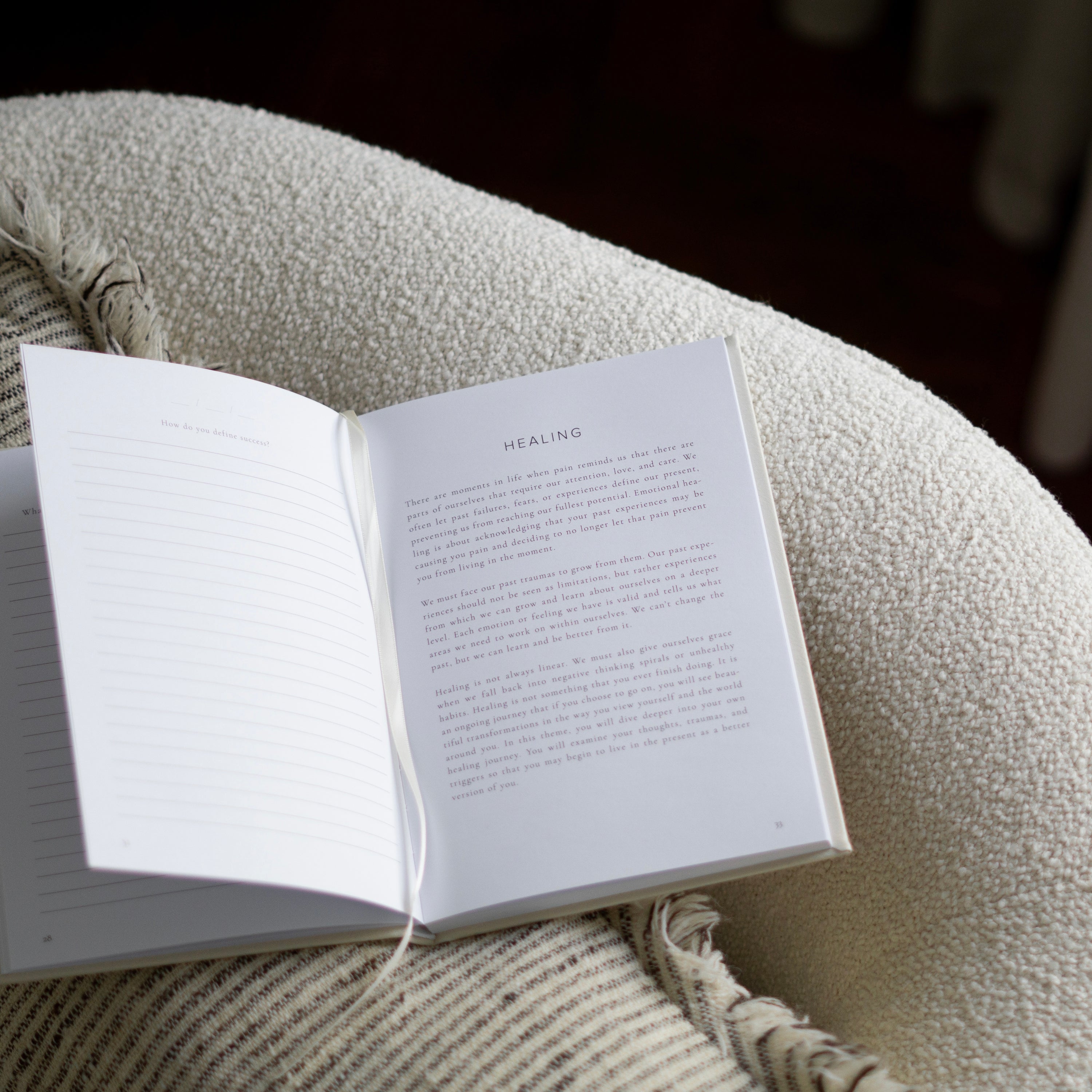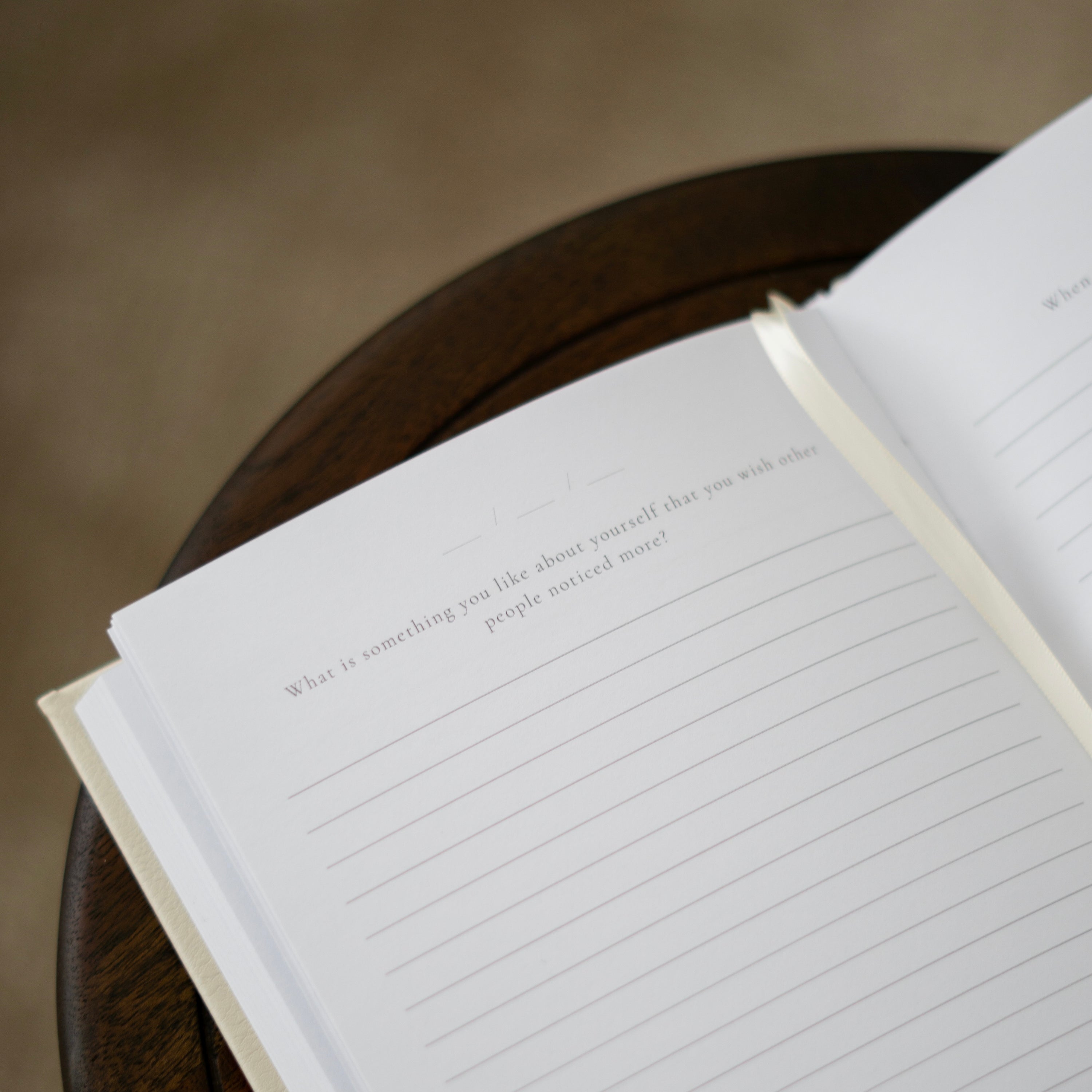 Description
The Dig Deeper Journal is a guided journal designed to help you get to know yourself at a deeper level.
With 180 prompts for intention, healing, and growth, this journal makes the perfect addition to your morning or nighttime self-care routine.
Journal Content
✓ 180 thoughtful journal prompts that can be started at any date
✓ Undated pages so that you can journal at your own pace
✓ 6 themes, including intention, healing, gratitude, presence, purpose, and growth
✓ Helps you prioritize personal growth and wellness daily
✓ Reach end of each page feeling uncluttered and more aligned with yourself
Features
✓ 187 pages
✓ Measures 5.8" x 8.5" (A5)
✓ Beige textured vegan leather hardcover with gold detailing
✓ Attached ribbon bookmark
✓ 100gsm bleed proof paper
Example prompts
- What would you name this chapter of your life right now?
- What are you most defensive about?
- What difficult thoughts or emotions come up most frequently for you?
- What is something you are tolerating that you do not want to be?
- What is something you have today that you didn't have a year ago?
- List some of the people you are grateful to know and why they are meaningful to you.
- Where do you go to feel closest to yourself?
- What's a song that makes you remember how life was when you first listened to it?
- What thoughts distract you when you are trying to sleep?
- What would a younger you think about who you are today? 
FAQs
What is the difference between the Dig Deeper Journal and the Better Every Day Journal?
The Dig Deeper Journal is undated so that you can go at your own pace and features different themes and journal prompts than the Better Every Day Journal.
Do you recommend I get the Dig Deeper Journal or Better Every Day Journal?
We recommend the Better Every Day Journal for people who want to journal consistently and develop a habit. We recommend the Dig Deeper Journal to those who my want to go at their own pace. You are also welcome to use both simultaneously or start with one and then try the other!
Shipping
Fast shipping
Complimentary shipping is provide for US orders over $50 with the code FREESHIP at checkout. All orders are processed within 1-2 business days (Mon-Fri). 
Order tracking
When your order is dispatched from our store you will receive a shipping confirmation with your tracking number. All orders contain a tracking number.
Get in touch
If you have any questions or concerns visit our FAQs page or reach out to us at info@insidethenout.